Whitmans NYC in the press…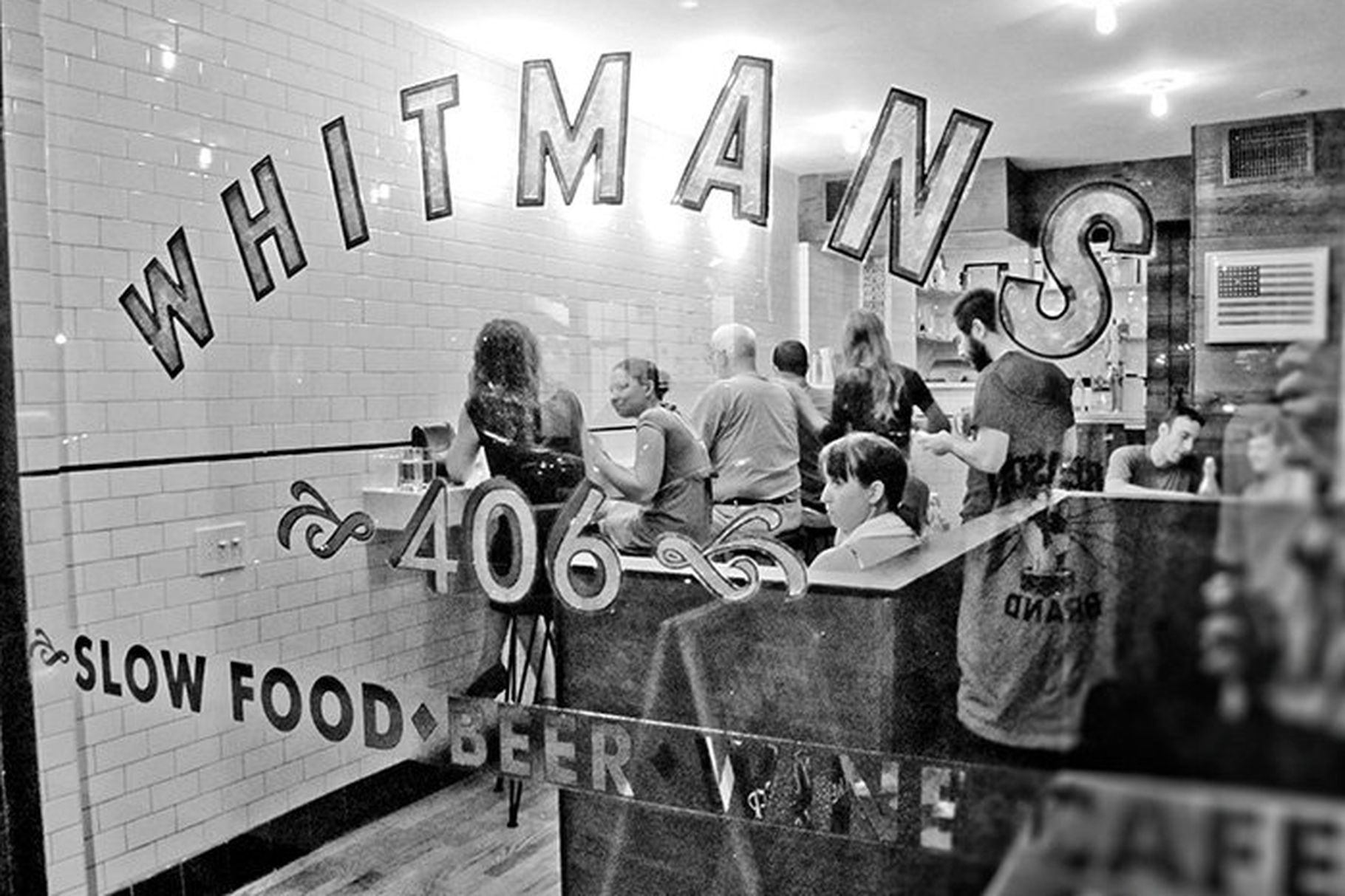 by Greg Morabito Apr 21, 2013, 10:30am EDT
Whitmans on East Ninth Street serves several different regional burger specialties, but the dish that's received the most attention and acclaim is the pimento cheese-stuffed Juicy Lucy burger. Eater recently chatted with owners Larry Kramer and James Cruickshank about bringing this Minnesota favorite to New York City, and about what it's like to run a small, sit-down burger restaurant in the East Village.
East Village burger favorite Whitman's will soon have a West Chelsea location
by Serena Dai Apr 14, 2016, 10:14am EDT
The restaurant signed a lease for a more than 1,700-square-foot space at the Abington House on the High Line, a luxury rental building at 500 West 30th St. It's near Hudson Yards and will open this fall with breakfast, lunch, and dinner. It is their third location.